WILD RIFT Support Types TIER LIST BY SUPPORTIVE CAPABILITIES
ENGAGE
Able to start a fight and go all-in, putting themselves in danger, when it's advantageous for your team. These champions tend to have strong roaming potential as well.
Hard engage
S+
Alistar

Very reliable, very effective engage with the Headbutt-Pulverize combo. Alternatively, Pulverize-Headbutt an enemy into your allies.
S
LEONA

Add your ultimate (R) on top of your (Q) and CC someone for what feels like an eternity. Later game, your usefulness comes from your engage capacity and tankiness.
A
Rakan

A very strong engage at all stages of the game, with or without the Quickness.
B
Nautilus

All about putting yourself in the middle of the team or on top of someone and slowing/immobilizing them until your team gets there.
Semi / Soft Engage
Pyke

Able to engage in with three different abilities and then pile on the CC from the others.
Thresh

Balanced between his engage and disengage potential. Uniquely (albeit with difficulty), can engage over walls with a hook and lantern to bring someone with him.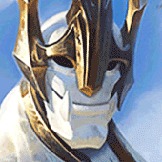 Galio

Shorter range engage than others, but two forms of AOE CC.
Karma

Shield boost in, tether an enemy, slow, root, follow-up. Make sure to build her with some health in addition to AP.
Morgana

Has a really good, if cheesy engage. But it often requires blowing Flash, Ultimate, and a Stopwatch to do.
Yuumi

More so helps the tank or juggernaut of the team engage with the speed boost. The Ult, however, is huge and can really lock people down if someone gets you in range.
Sona

Flash-Ult is really good and nearly unavoidable if you don't give any time between the two. You're a real Sona main when you've hit a 5-man Flash-Ult. However, the entire rest of her kit is about keeping back and she has 0 engage other than Crescendo.
COUNTER ENGAGE / PEEL
Made to peel off engagers, typically from your ADC. When to pick: The enemy has several divers/assassins/juggernauts, enemy bot lane has major engage potential.
Hard peel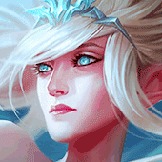 S+
Janna

The Queen of peel. If you're playing Janna, try and check which enemy dive options grant unstoppable (like Vi or Malphite), and which don't (like Leona, or Tristana). Your tornado and monsoon can both interrupt the engage entirely if it's not unstoppable, which normally leads to the enemy playing themselves.
S
Thresh

The lantern is incredible for getting allies out of trouble from far away, and the flay is fantastic against engages when timed correctly. On top of that, you have a stun and the Box.
A
Morgana

If you can land the (Q), it's a free getaway. Plus the only shield that gives immunity from CC.
B
Braum

A somewhat softer peel if you don't use the ult, but fantastic at jumping in and turning the fight around entirely.
Semi peel
Alistar

The reverse combo is great for anyone trying to dive your ADC.
Lulu

Lulu is made to keep somebody alive for much longer than they were supposed to be. Nothing more satisfying than knocking up a Rengar to shut down his Ult and him.
Nami

The bubble can be tricky to land under pressure to peel, but the constant speeding of your allies is helpful. The ultimate isn't bad for disengaging full teamfights.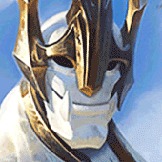 Galio

Before laning ends, the R is best for when you go off to ward or something and the enemy lane thinks it's alright to engage on your ADC. Then you have two other CCs.
Soft peel
Karma

Team-wide speed boost and a fairly powerful AOE slow.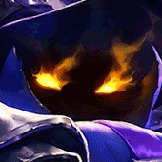 Veigar

You have to be a little pre-emptive, but Glacial Augment Veigar will have two heavy slows and an area of denial to corral the enemy.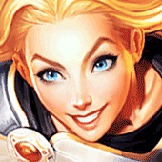 Lux

The binding and slow zone make for pretty great zoning.
Nautilus

You do put yourself in harms way when protecting your ADC, but the equidistant nature of his pull ends up oddly in favorable positioning most of the time when peeling.
Yuumi

You'll have to use your ult, but you'll buy at least some time if nothing else.
Seraphine

Has several tools to get teammates out of a sticky situation.
Brand

If someone is running directly towards your ADC, the stun is a pretty simple combo that leads to an easy passive proc and tons of damage.
LEONA

You can (E) - Stun someone to get them off your carry, but then you become the target.
Blitzcrank

The pop-up punch helps peel divers, but Blitz's CDs are long and he can't do much once they're used, nor can he get away himself.
Swain

If you're being followed, you can guarantee they walk into the (W). The (E) is helpful, but a bit slow. Resist the urge to yoink if you're running away.